Discovery Flies Over Washington in Final Journey
Retired space shuttle was transported on a Boeing 747 to its final destination at the Smithsonian.
Offices were quiet this morning in Washington, D.C., as thousands of onlookers gathered on rooftops and sidewalks as well as on the National Mall to catch a glimpse of the space shuttle Discovery.
Anxious spectators with cameras and binoculars were treated to their first view of the shuttle around 9:50 a.m. Over the next 25 minutes, the shuttle flew over the nation's capital four times, just 1,500 feet above the crowds.  
Click the images below for larger photos.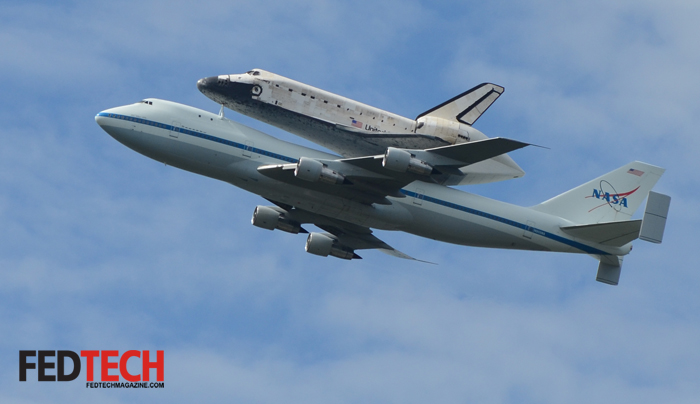 The space shuttle Discovery, on the back of the Shuttle Carrier Aircraft, flies low over Washington, D.C.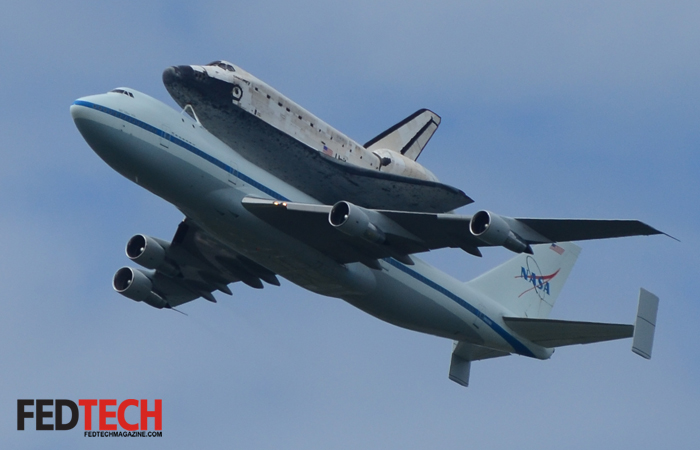 The space shuttles have been transported in the air by modified Boeing 747 planes, known as the Shuttle Carrier Aircraft.
The transportation aircraft, known as the Shuttle Carrier Aircraft, left the Kennedy Space Center in Florida just after dawn this morning and touched down at Dulles International Airport after its victory lap around Washington.
Workers will remove the shuttle from the carrier before a public ceremony at the Smithsonian Institution's Steven F. Udvar-Hazy Center on April 19 at 11 a.m.  
Since the United States retired its shuttle fleet, astronauts will be ferried to the International Space Station on Russian aircraft.  The Discovery traveled into outer space 39 times, traveled more than 148 million miles and orbited the earth 5,830 times.
Read more about the history of the space shuttle Discovery here.
Photos courtesy of Jimmy Daly.
<p>Photo courtesy of <a href="http://jimmydalyphotography.com/" target="_blank">Jimmy Daly</a>.</p>
More On