Gov 2.0: Dawn of a New Records Dilemma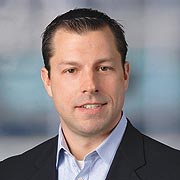 Here's the thing about federal employees using social media: The content of this communication often becomes part of the official government record.
Here's the thing about federal employees using social media: The content of this communication often becomes part of the official government record.
As more agencies delve into social networking and media tools for communications, extend their online presence, and use new collaboration and data-sharing technologies, the question arises about what must be retained as an "official government record" and, moreover, how to store that data.
How do agencies save, back up and archive these files — and make search and recovery (and security) possible? These are a few of the things that federal agencies, unlike some other enterprise users, must address.
Is this a new back-office challenge? Not entirely. But it's one that is changing scope.
The use of storage area networks, network attached storage, storage virtualization, virtual tape (and real tape) libraries, data deduplication and backup management tools have become fixtures of the federal data center landscape. The vast stores of records in live use daily across agencies, combined with the need to assure continuity of operations, demand it.
The government also has been moving to disk-to-disk-to-tape and relying on hierarchical storage management tools to tier access to storage media based on frequency of use and necessary access requirements.
Up and Away
But it's the ramping up of data that's creating a new challenge — and it's not just some phantom concern, either.
"The official record is extremely important," points out State Department CIO Susan Swart. "With some social media, you can get out so much information to so many people that the old rubric of record-keeping is hard to apply. It's a huge shift."
So where are the hot spots to apply clever thinking and technology to ease the burden? Five actions are key: capture, sort, secure, archive and access.
77 terabytes   The

amount of data the White House turned over to NARA when President George W. Bush left office — 35 times the amount of data that it received from the Clinton administration

SOURCE: National Archives and Records Administration
Collectively, agency IT and records management officials are grappling with the best approaches for maintaining the historical record. Technology is surely the approach, which the National Archives and Records Administration inspector general pointed out in a report released last fall detailing the top management challenges facing NARA, where all documents deemed official federal records ultimately reside.
Some comments in the IG's report would ring true for almost any agency: "Given society's growing expectation for easy and near-immediate access to information online," it will be a challenge to provide access to records created digitally and made available electronically. Ensuring data security will be equally challenging, IG Paul Brachfeld told lawmakers this past fall.
Always working somewhat in tandem within agencies, IT and records managers will find that the boom in data brought on by federal use of social media — and the need to permanently store such data — will lead to them working even more closely together. It's not unlike physical and IT security officials, who increasingly find their two worlds collapsing into one.
The White House has stepped out in front on this issue. It has solicited the services of a social media archivist. "Currently, the government team is capturing the data and content both programmatically (via application programming interfaces [APIs] from social networks) and manually (through daily screen shots)," according to the posting by the Executive Office of the President, which points out that what's needed is a method for automatically capturing this content in a scalable, efficient and reliable manner.
But the White House is not alone. The government has many officials using agency-blessed Twitter accounts, for instance, ginning up byte upon byte of information daily. Some of it will no doubt be deemed "official" and require record-keeping.
As Swart aptly notes: "It's no longer a slow-moving, paper-publishing world — that's a reality."