How Will Federal Agencies Invest in 2014? [#Survey]
Cisco asked 400 public-sector IT decision-makers about their plans for 2014. Here's a look at the results.
For federal, state and local IT leaders, budget concerns are top of mind. In the recent Cisco Connected Government Study, 28 percent of surveyed public-sector IT officials indicated that "reducing costs" is their primary concern for 2014.
How can agencies be expected to deliver secure, mobile, cloud-based IT solutions with shrinking budgets? There is no easy answer, which is why CIOs are already prioritizing for next year. Here's a look at what 400 IT decision-makers revealed in the Cisco survey.
Security Dominates the IT Conversation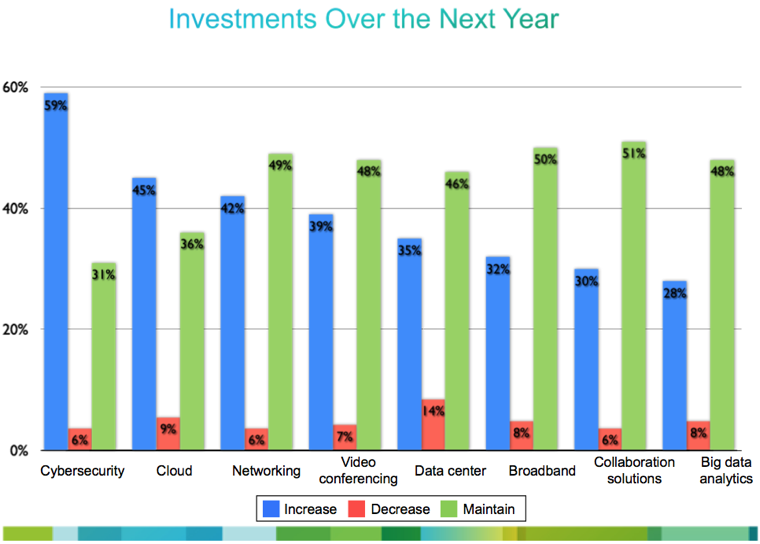 It's not an exciting topic, but security is a huge concern for public-sector IT officials. In fact, 59 percent of those surveyed said they plan to increase spending on cybersecurity despite nagging budget concerns. In most cases, besides security, IT investments will remain flat, with the exception of cloud computing. While the pace of technology is seemingly never fast enough, prioritizing — by choice or by financial necessity — could be a good thing for network infrastructure. A recent survey by MeriTalk found that 89 percent of network managers don't believe their networks can handle data center consolidation as well as upgrades in security, mobility, cloud and Big Data at the same time. As agencies build out their network infrastructure, they will be able to take on more projects in the future.
Here's Why the Cloud Will Be the Second Biggest Investment of 2014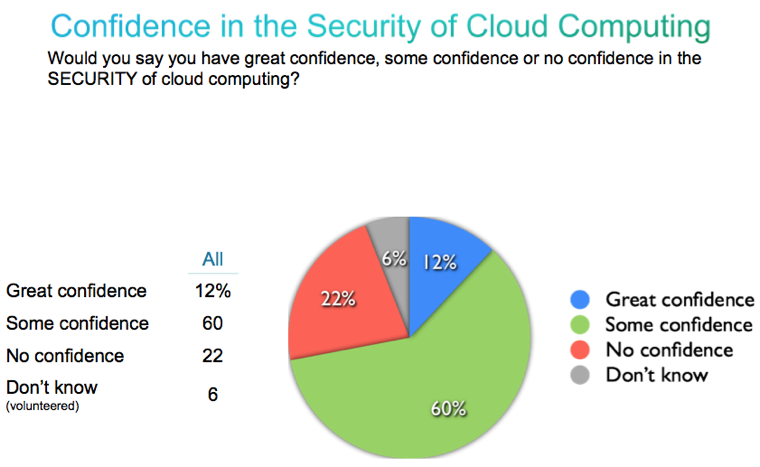 Cloud computing is a big deal in the federal government because it helps agencies enable mobility and telework, two key initiatives in the Digital Government Strategy. According to the Cisco survey, 72 percent of public-sector IT officials have either "great confidence" or "some confidence" in the security of cloud computing. Considering that security will be the top investment in 2014, it makes sense that a secure technology would be next in line. The survey results also show that 81 percent of IT leaders believe the cloud is reliable, and 78 percent believe it's affordable.
Would You Rather …

To get an idea of just how concerned IT departments are about security, the survey asked whether participants would rather have their network hacked or spend 24 hours stuck in an elevator. Seventy-one percent said that they would rather spend 24 hours in an elevator. These guys mean business.
<p>iStock/Thinkstock</p>