Interior Department Experiments with Video Apps
Streaming live video from a mobile device is seen as an opportunity to connect with citizens.
U.S. Interior Secretary Sally Jewell met with some of the original Rosie the Riveters last week in California, a meeting captured for the Internet on Periscope, a mobile application that lets users stream live video to the web from their mobile phones.
The Interior Department is the first government agency – and one of the first organizations, period – to experiment with Periscope and Meerkat, a similar application that was launched just before this year's SXSW Festival in Austin, Texas.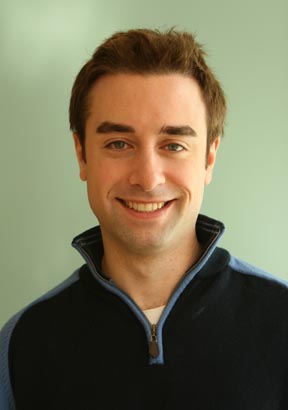 Tim Fullerton
Tim Fullerton, the department's director of digital strategy, said technologies like Periscope and Meerkat provide new ways for the department to connect with citizens, sharing both the beauty of the lands it oversees and insights from its senior officials.
"We see a tremendous amount of potential that goes beyond shooting landscapes, but digging into what makes us unique," Fullerton says.
That includes following the work and travels of Jewell, interacting with agency employees like 93-year-old park ranger Betty Reid Soskin or capturing agency experts' answers to wildlife questions. And that's just the beginning, Fullerton notes.
Meerkat officially launched in early March, with Periscope coming online a few days later. Meerkat is a standalone company while Twitter owns Periscope after purchasing it for $100 million.
Both apps allow users to announce their broadcast plans to viewers. For the Interior Department, which has a large social media presence — more than 500,000 Instagram followers and another 287,000 on Twitter — has the ability to engage a large audience in a short time.
Other organizations are experimenting with live streaming apps, most notably media companies that see the technology as an additional way to engage an audience with live coverage of news events.
The Interior Department was part of the Periscope beta test, which made up approximately the first 1,000 or so users. Fullerton says that gave them instant credibility with that community.
Fullerton says other federal agencies have expressed interest in the video technology as well. Interior is a perfect fit for the apps because of the visual opportunities its mission presents, but there will be opportunities for other government agencies to use them as well, he says. For example, the city of Philadelphia streamed a news conference held by Mayor Michael Nutter on March 25.
Fullerton says he would like to experiment with handing the department's account over to different people such as those working in national parks, experts with the U.S. Geological Survey and more. Combine that with coverage of more events and the department has another social media tool for its toolbox.
"It's important to show that, in this case, government was forward thinking," Fullerton says. "We have an environment where our senior leaders give us the green light to do these things. They are very interested in how we can find new ways to connect with people. Usually people see government as slow to react to trends, but that's not the case."
ventdusud/iStock/ThinkStockPhotos
More On