History of the Space Shuttle Discovery [Infographic]
Dependable spacecraft made history during its 39 missions.
For 27 years, the space shuttle Discovery served NASA dependably. The shuttle landed safely at Dulles International Airport on April 17 and will spend its retirement at the Smithsonian Institution's Steven F. Udvar-Hazy Center. Here is the history of one of the most famous spacecraft ever to roam the skies.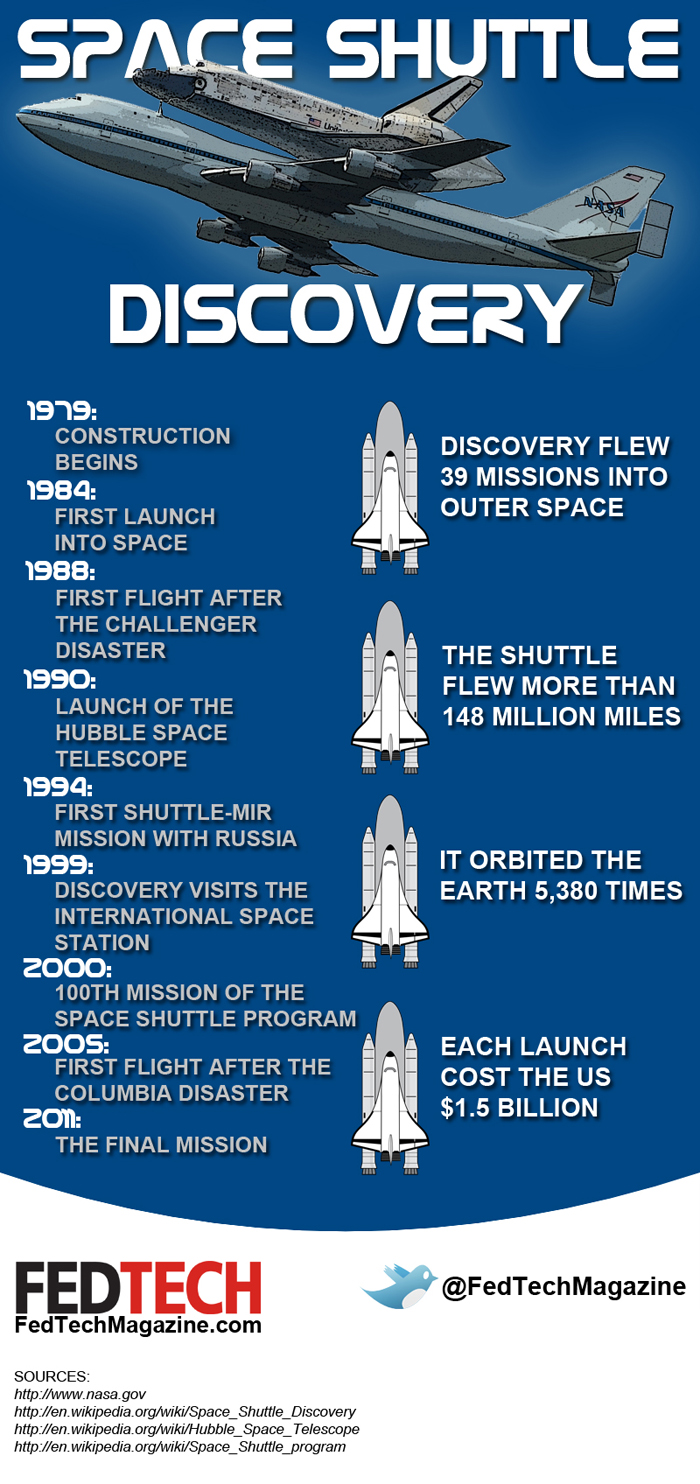 Embed The History of the Space Shuttle Discovery on Your Site: Copy and Paste the Code Below
The History of the Space Shuttle Discovery - An infographic by the team at FedTech Magazine