5 Application Lifecycle Management Tips for Federal Agencies
Here's how agencies are tackling ALM to manage software costs.
Much the same way as IT departments manage the lifecycle of hardware or data, successful organizations also follow best practices with respect to application lifecycle management or ALM.
ALM is the continuous process of managing the life of an application through governance, development and maintenance. Application lifecycle management runs from idea to deployment, through ongoing management and finally, end of life.
Because a good ALM strategy is an ongoing process, not a one-time task, organizations should maintain the following practices: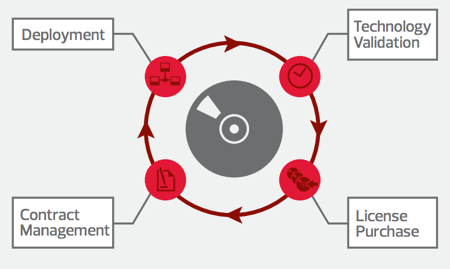 Validate the technology. An analysis of business and technology plans can help the entity determine what technology it needs for the coming year.
Purchase the License. Select the deployment model that is best: boxed product, volume licensing, subscription or cloud.
Manage Software contracts. The IT department should check each server and endpoint to assess the organization's current software applications.
Plan for Deployment. Decision-makers within the organization should evaluate whether a particular piece of software is the best choice to meet stated objectives.
Review Software annually to Guide Purchasing. The organization should review its specific software needs and align its software contacts to meet these needs.
Also, larger organizations can benefit from an integrated approach to ALM. Rather than view applications in isolation, a workflow management solution can centralize and automate ALM across an enterprise.
Among other things, integrated ALM maximizes acquired applications by ensuring they are used in multiple ways, by multiple individuals, rather than allowing unnecessary versions of an application to be purchased, deployed and maintained.
For more information, download Software License Management for the Modern Enterprise.
<p>iStockphoto/Thinkstock</p>
More On