Seen and Heard at Management of Change 2012
Mobility, social media and cloud computing were focus areas for this year's event.
The recent Management of Change conference held by ACT-IAC (American Council for Technology - Industry Advisory Council) in Cambridge, Md., included discussions of mobility, social media and cloud computing. FedTech interviewed IT experts from several government agencies. Click the videos below to watch discussions of each of these important topics.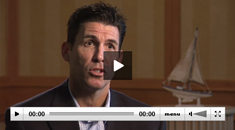 Cloud computing and mobility are closely linked, because mobile devices use cloud access for many of the applications that make them productivity tools. As agencies move toward more telework, IT departments are developing ways to keep data safe but still accessible.
One of the memorable statements on the future of technology in the federal government came from Veterans Affairs CIO Roger Baker:
I think we've got to recognize that the CIO's job has got to be more and more about the data and less and less about how do you provide the data. So, as a CIO, can you accept that very soon you're not going to control the servers on the back end, the device on the front end or the app that's manipulating the data on the front end? And if you haven't wrapped for your head around that environment, then you haven't really started to see where this market is going.