A Visual History of WhiteHouse.gov
One of the web's early websites has seen many redesigns in its 18-year history.
The office of the president of the United States has had a website since the very early days of the World Wide Web. Beginning in 1994, WhiteHouse.gov became a destination for Internet users. By the end of that year, the web had just 10,000 sites.
WhiteHouse.gov contains information about the history of the United States, the office of the president, as well as current news, executive orders and appearances by the president.
As an early leader on the Internet, the site has taken part in an interesting series of redesigns. Let us take you on a nostalgic trip down memory lane and offer perspective on how quickly web design has changed.
May 1997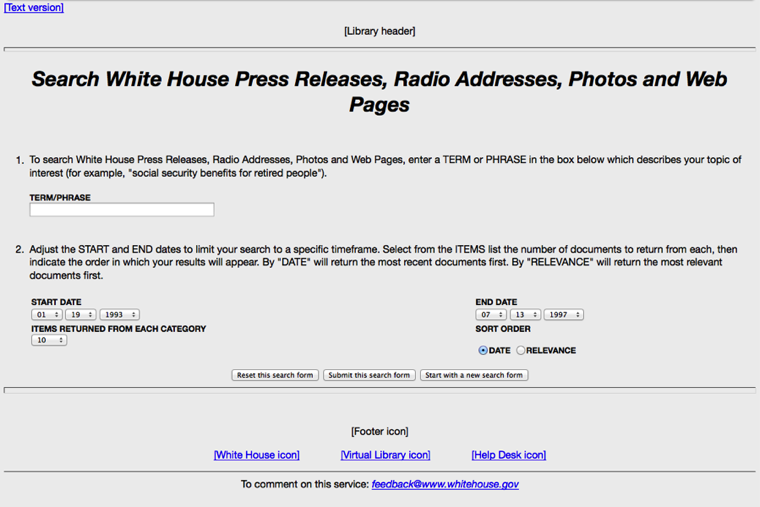 March 2000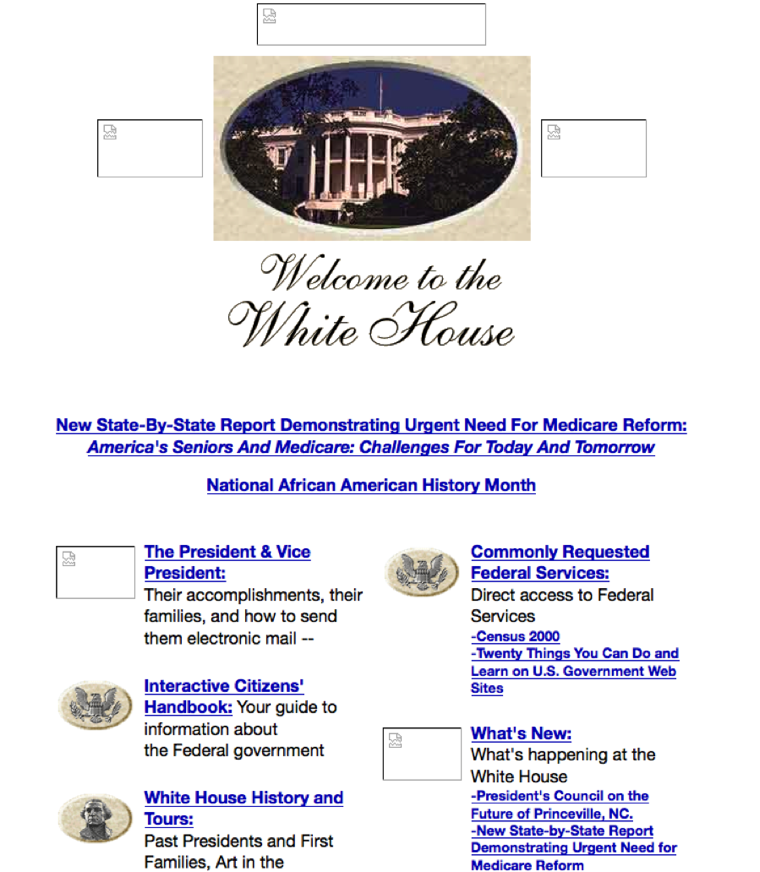 December 2000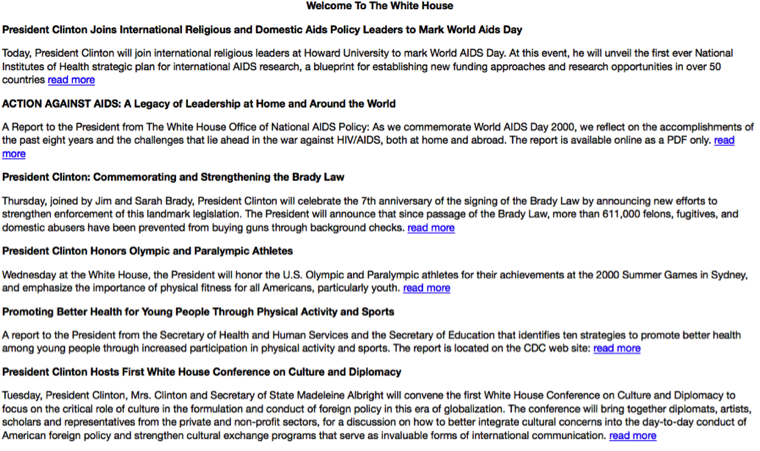 October 2001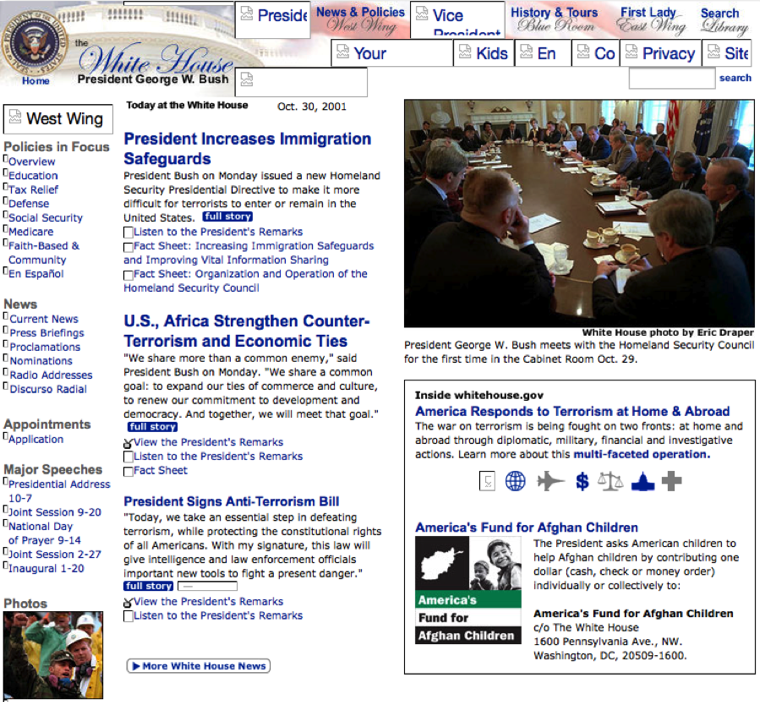 November 2006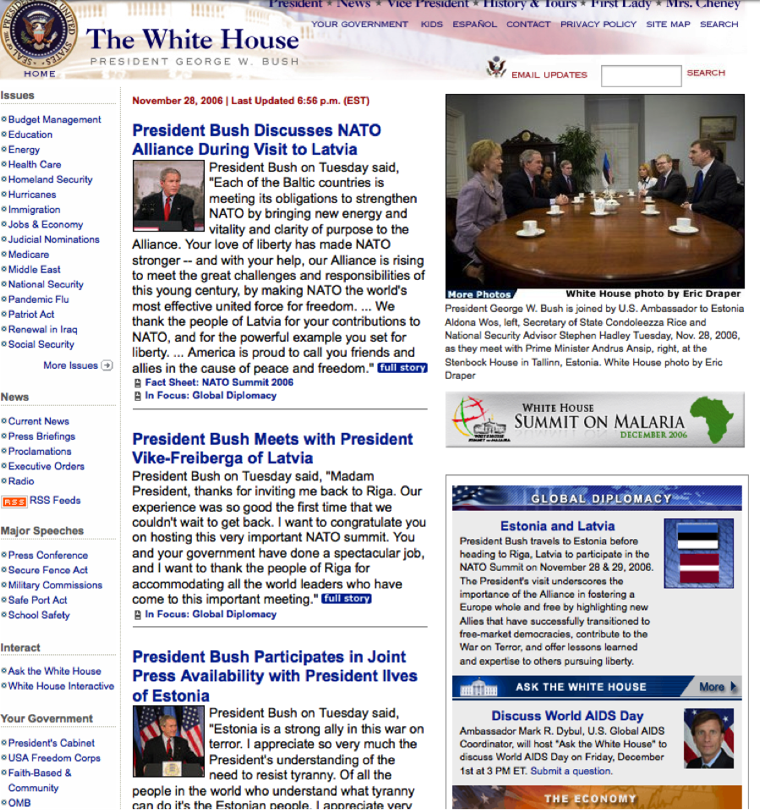 June 2007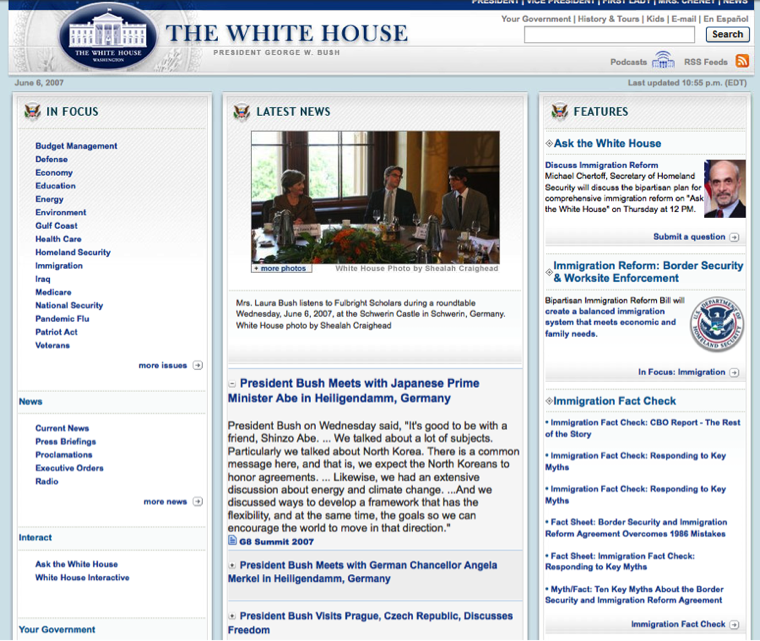 September 2009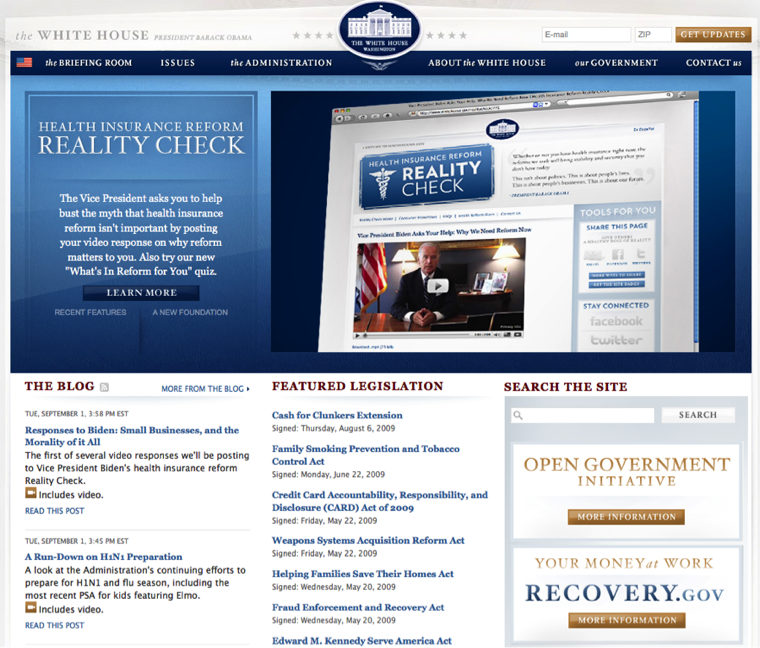 November 2010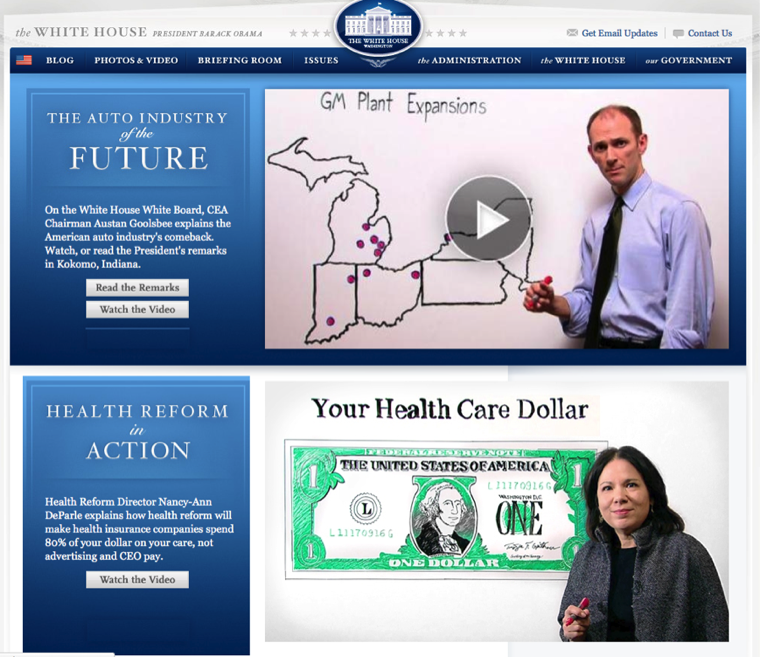 June 2011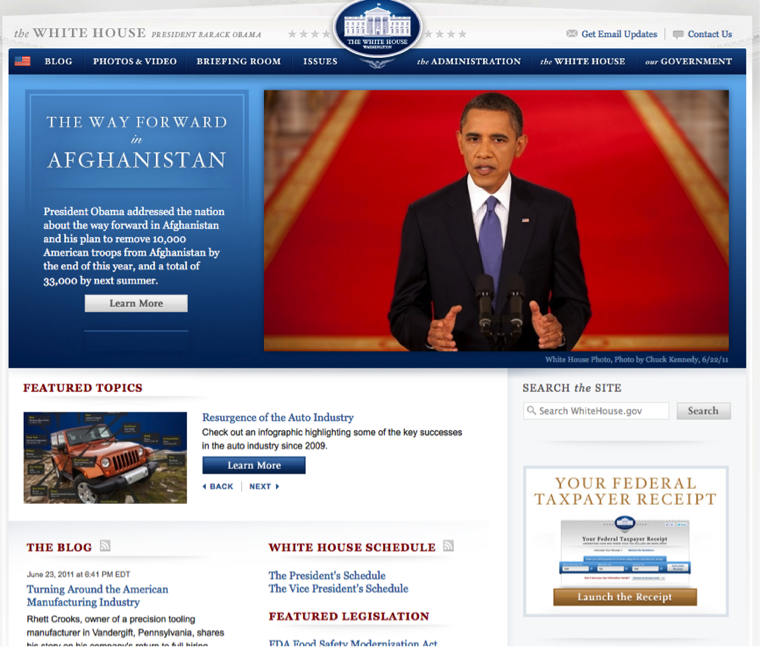 October 2012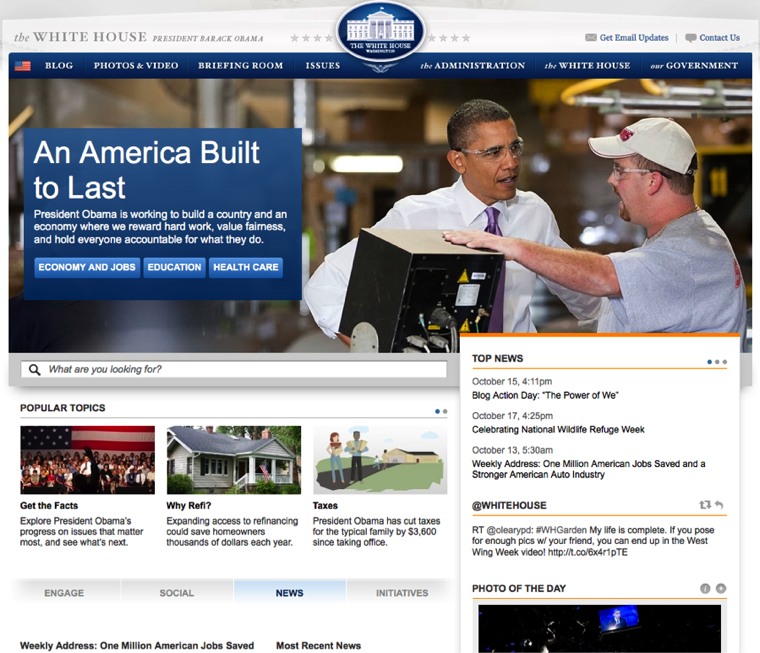 More On