Take a Moment to Recognize These 5 Federal Technology Leaders
These public servants are dedicated to making the government faster and more efficient.
Each year, Federal Computer Week publishes a list of the 100 brightest stars in federal technology. It's a reminder of all the hard work these public servants contribute to their respective agencies and an opportunity to congratulate and thank them. Here are five individuals who were recognized and have also been recently featured in FedTech.
Steven VanRoekel
Federal CIO
VanRoekel is essentially the leader of all government technology. The former Microsoft executive is just the second federal CIO, and he is working quickly to bring the government up to speed:
His key initiatives -- the Digital Government Strategy and PortfolioStat -- are changing how the government does business and making agencies more effective by taking advantage of the newest technologies.
Read more about Steven VanRoekel's vision of the future of mobile technology.
Richard Spires
CIO, Homeland Security Department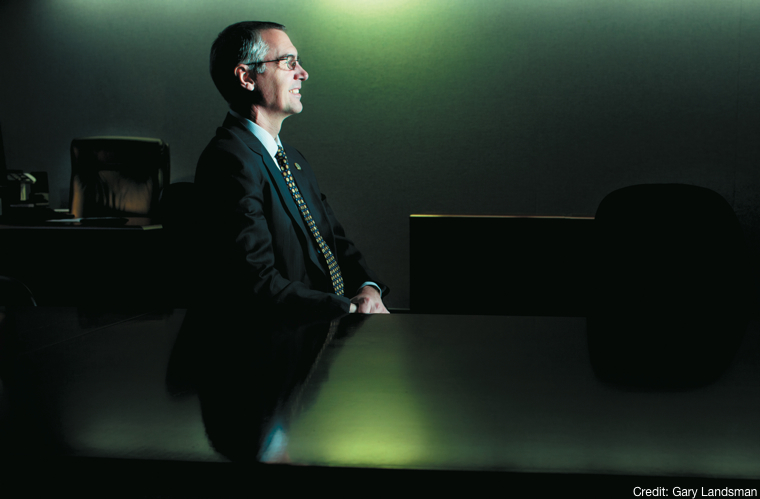 Spires has been a leader in driving cross-government initiatives in his role as vice chairman of the CIO Council and co-chairman of the Committee on National Security Systems. At CNSS, his leadership has resulted in enhanced transparency for civilian agency activities and marked progress on critical shared services.
Read our 2011 interview with Spires, which focuses on data-center consolidation.
Kshemendra Paul
Program Manager, Information Sharing Environment
Paul has spent much of his career advocating for transparency and open data. His hard work is finally getting the attention it deserves. He recently published a paper titled "Responsible Information Sharing: Engaging Industry to Improve Standards-Based Acquisition & Interoperability" and was featured in the Winter 2013 issue of FedTech.
Roger Baker
Assistant Secretary for Information and Technology, Veterans Affairs Department
Baker recently announced that he will be leaving the Veterans Affairs Department, but his mark on federal technology will be permanent. He was a driver of mobile technology and software licensing, in addition to being a key player in budget savings for the department. He has been featured in FedTech a number of times. Watch our interview with him, in which he discusses the use of social media to engage with the public.
Rick Holgate
CIO, Bureau of Alcohol, Tobacco, Firearms and Explosives
With field agents all over the country, it is imperative that ATF employees can be productive on mobile devices. Holgate's team has deployed nearly 4,000 mobile devices, and he "was also the chief CIO architect of the Digital Government Strategy and has been a strong partner with industry via his role as co-chairman of ACT-IAC's Advanced Mobility Working Group."
Holgate discussed mobile device management in out Winter 2013 issue.
<p>Photo: Jimmy Daly</p>