50 Must-Read Federal IT Blogs 2014
This year's list covers federal IT from all angles and offers something for everyone: citizens, IT professionals and contractors.
For the past two years, we at FedTech have scoured the web to assemble our annual list of 50 Must-Read IT Blogs. This year's list covers IT from all angles, including cybersecurity, cloud and Big Data.
Some of our top picks were featured in the 2013 edition of the Must-Read IT Blogs, but most of the honorees below are new to the list. You'll find blogs produced by trade publications, professionals who understand the nuances of federal IT and government agencies.
You don't have to be technical to appreciate the content featured in these blogs, because there is something for everyone: citizens, IT professionals, contractors and federal employees who want to know how they are affected by the government's roughly $80 billion IT budget.
We hope you enjoy the 2014 Must-Read Federal IT Blogs below. If your blog made this year's list, grab a badge and share the news with your followers. For future reference, be sure to bookmark this page, share it with a friend and follow our top bloggers on social media.

The Hill, a five-day-a-week newspaper "for and about the U.S. Congress," is a must-read for anyone who tracks politics and technology. If you're looking for breaking news and analysis about hot topics in government — such as cybersecurity, net neutrality and privacy issues — you'll want to follow its online edition as well. The site offers news stories, videos and updates on technology-related regulations and legislation.
Follow: @thehill | Read the blog: thehill.com/policy/technology

18F is the gold standard when it comes to delivering digital services to citizens. The group comprises public and private sector innovators and serves as an in-house digital-delivery team for government. On the 18F blog, you'll find tips for using application programming interfaces, agile development and other IT advice.
Follow: @18F | Read the blog: 18f.gsa.gov

The Office of Science and Technology Policy has played a key role in advancing the government's Big Data investments, open-data efforts and the science, technology, engineering and math (STEM) workforce. The blog is an extension of that work and helps to inform the public about new science and tech policies and R&D coming from the White House and other executive agencies.
Follow: @whitehouseostp | Read the blog: whitehouse.gov/administration/eop/ostp/blog

The FierceMarkets family of publications covers a range of issues, including health IT, mobility and homeland security. FierceGovernmentIT gives you a sampling of these topics and offers the latest news affecting defense and civilian agencies. Its e-newsletter program reaches some 23,500 decision-makers and IT executives.
Follow: @FierceGov | Read the blog: fiercegovernmentit.com

Want to hear directly from federal CIOs about their challenges, successes and implementation of IT directives? Tune in to Federal News Radio's weekly segment Ask the CIO. You can listen to the full interviews online and register for free online chats with those executives. Executive editor Jason Miller conducts the interviews.
Follow: @FedNewsRadio | Read the blog: federalnewsradio.com/?nid=251/

Federal Times has long been a reputable news source in the federal community. Over the past 18 months, it has expanded its coverage of government IT and now has an entire blog dedicated to the topic. Featured content comes from current and former government executives as well as industry experts who work alongside agencies.
Follow: @FederalTimes | Read the blog: federaltimes.com/federal-it/it-blogs/

Research and development is key to advancing cybersecurity, border security and public safety. Tucked within the Department of Homeland Security is an organization charged with carrying out those tasks: the Science and Technology Directorate. The S&T blog offers a behind-the-scenes look at current projects and how they impact the community. For more in-depth stories, check out S&T Snapshots, the directorate's e-newsletter.
Follow: @dhsscitech | Read the blog: dhs.gov/science-and-technology/blog

The recent Ebola outbreak shone a spotlight on the important work underway at the U.S. Agency for International Development. But the agency's work doesn't start or stop there. USAID is using technology and data to end global poverty and improve the quality of life for people around the world. USAID's blog shares the successes, failures and adjustments made to achieve those goals.
Follow: @USAID | Read the blog: blog.usaid.gov/tag/technology/

You don't have to wonder what federal CIOs are working on because their stories are all in one place. The CIO Council Blog features posts from CIOs, IT executives and White House executives who influence the government's IT agenda. You'll find stories on cloud computing, shared services and much more.
Follow: @ciodotgov | Read the blog: cio.gov/cioc-blog/

If you ask federal IT professionals what blogs they read, FCW Insider will likely be one of them. The blog provides shorter pieces that complement more in-depth coverage provided on the main FCW website. FCW Insider is a great source for keeping tabs on the comings and goings of CIOs and other IT executives.
Follow: @FCWnow | Read the blog: fcw.com/blogs/fcw-insider/list/blog-list.aspx

InformationWeek Government is a community of seasoned reporters and subject matter experts who understand the nuances of IT. Writers provide analysis on hot topics, such as cybersecurity, cloud computing and Big Data, that often spark reader comments and further discussion.
Follow: @InformationWeek | Read the blog: informationweek.com/government.asp

GovLoop is a vibrant online community where members share resources and best practices for making government work better. The site offers something for everyone: CIOs, program managers and anyone interested in federal management issues.
Follow: @GovLoop | Read the blog: govloop.com/community/blog/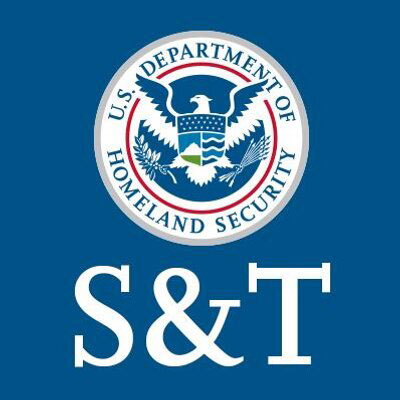 FirstResponder.gov has a clear mission: to support first responders through science and technology. The Department of Homeland Security blog explores the use of social media, geospatial intelligence and communications to enhance emergency responses.
Follow: @dhsscitech | Read the blog: firstresponder.gov

If you prefer stories that mesh environmental issues and research, then this blog is for you. As the agency charged with protecting human health and the environment, the Environmental Protection Agency uses this blog to share the stories of scientists, engineers and EPA partners who carry out its mission. If you can't make it to the blog daily, there's a week's worth of coverage provided in each "This Week in EPA Science" post.
Follow: @EPA | Read the blog: blog.epa.gov/science/

EMC has become an established name in the federal IT community, so it's no surprise that EMC's senior officials have plenty to say about the use of cloud, data storage and Big Data analytics in government and how EMC solutions can help agencies improve IT outcomes.
Follow: @EMCPublicSector | Read the blog: publicsectorblog.emc.com/

Some would argue that "innovation" is one of the most overused words in government and thus has lost its meaning. But at the Health and Human Services Department, innovation is alive and well. At HHS, there's an entire organization with senior-level support to test, measure and potentially scale employee-generated ideas. Read how in the HHS IDEA Lab Blog.
Follow: @HHSIDEALab | Read the blog: hhs.gov/idealab/blog/

Government Health IT is the go-to source for all things related to government, technology and healthcare. You don't have to be a health IT wonk to appreciate the rich content shared by editors and health IT experts. Whether it's telehealth or interoperability, this blog has engaging stories for patients and healthcare providers alike.
Follow: @GovHIT | Read the blog: govhealthit.com/blog

How can agencies use Big Data? What's keeping data science from playing a more central role in public policy? These are the kinds of questions IBM executives ask and answer on the tech giant's Big Data blog. IBM's Big Data and computing work extend far beyond government and have even debuted on Jeopardy, in the form of its cognitive computing system, Watson.
Follow: @IBMbigdata | Read the blog: ibmbigdatahub.com/tag/451

Did you know that the Federal Trade Commission has a new chief technologist? Ashkan Soltani returned to the agency in November, following a stint as an FTC staff technologist between 2010 and 2011. Shortly after coming on board, Soltani outlined his priorities, which include data security for consumers and attracting more tech talent to the FTC. Read this blog to hear more from him in the future.
Follow: @TechFTC | Read the blog: ftc.gov/news-events/blogs/techftc

It depends on whom you ask, but freelance writer Darlene Storm's tell-it-like-it-is blogging style may have you agreeing with her. Storm injects a blend of government and consumer security news into her Computerworld blog. According to her, "Most security news is about insecurity, hacking, cybersecurity and even privacy threats, bordering on scary. But when security is done right, it's a beautiful thing ... sexy even. Security is sexy."
Follow: @SecurityIsSexy | Read the blog: computerworld.com/blog/security-is-sexy

Every month, employees at consulting firm GovernmentCIO delve into issues that matter most to those in the C-suite: project management, IT infrastructure and human capital, among others. The site includes features from current and former federal IT executives as well as interviews with big-name feds such as Dan Tangherlini, administrator of the General Services Administration.
Follow: @GovernmentCIO | Read the blog: governmentciomagazine.com/

Federal and private-sector executives alike are grappling with similar challenges related to cloud computing, supporting a mobile workforce and IT management. CIO Insight prides itself on being the voice for that community of professionals and a trusted source for CIOs and aspiring executives.
Follow: @CIOInsight | Read the blog: cioinsight.com/

These days, everyone could use a digital security coach, someone who can explain the nuances of information security and identity assurance. That's what Anil John does best. John manages the government's identity framework for enabling secure online service delivery and writes related stories on this topic weekly. "If you are a technical leader or entrepreneur tackling this tough but very interesting challenge, this blog is for you," John says.
Follow: @aniltj | Read the blog: cblog.aniljohn.com

Technology, security and management are the pillars of Government Matters, which airs as a weekly TV newscast worldwide on the American Forces Network. Episodes are available online and feature one-on-one interviews with the biggest names in government, including federal CIOs.
Follow: @GovMattersTV | Read the blog: wjla.com/news/government-matters/

Contracting is a huge part of federal business, with agencies spending more than $500 billion on goods and services annually. Of that, about $80 billion is spent on information technology. This blog, published by the Washington Business Journal, blog tracks federal business, with an emphasis on the contracting community.
Follow: @WBJonline | Read the blog: bizjournals.com/washington/blog/fedbiz_daily/

This Washington Post blog showcases IT news from the walls of government agencies to private companies and startups. While you won't find breaking news here, stories highlight initiatives at the intersection of business and technology.
Follow: @washingtonpost | Read the blog: washingtonpost.com/business/on-it/

Your morning isn't complete unless you've skimmed through Politico's Morning Cybersecurity report. The daily rundown is full of the latest and most relevant news on cybersecurity and politics. These short and informative briefs often include links to longer, more in-depth stories. If you haven't already, subscribe now.
Follow: @politico | Read the blog: politico.com/morningcybersecurity/

The calls for open and transparent governing are getting louder, and federal agencies are listening. This White House blog tracks agencies' open-government initiatives and the administration's efforts to involve the public in those plans. Open-government enthusiasts should keep an eye on this blog and join the online conversation.
Follow: @OpenGov | Read the blog: whitehouse.gov/open/blog

The 2010 WikiLeaks breach ushered in new standards and policies for agencies as they defend against insider threats. As the threats evolve, so must the government's approach to thwarting them. Oliver Brdiczka's Computerworld blog brings an interesting perspective to the conversation. Brdiczka is a data scientist focused on building machine learning models to mitigate insider threats.
Follow: @oliverbrdiczka | Read the blog: computerworld.com/blog/decoding-the-insider-threat

The Agriculture Department administers a number of programs, including programs to assist rural communities and boost food and nutrition. Technology plays a huge role in those efforts, and there is an entire blog dedicated to telling those stories. Whether it's funding for rural broadband or managing logistics for massive food operations, the USDA tech blog covers it all.
Follow: @USDA | Read the blog: blogs.usda.gov/category/technology

Cybersecurity has gone mainstream, and so has the public's concern about privacy in the digital world. The Public Eye is all about tracking government efforts to protect citizens' privacy through investments in cybersecurity and legislative actions to boost security. Eric Chabrow, executive editor of GovInfoSecurity, writes the blog.
Follow: @govinfosecurity | Read the blog: govinfosecurity.com/blogs/public-eye-b-13

Forget what you think you know about science blogs. This Defense Department blog chronicles cutting-edge projects led by DOD and its partner organizations. From stories about wearable tech suits to virus-zapping robots, there's plenty to keep readers engaged and coming back for more.
Follow: @ArmedwScience | Read the blog: science.dodlive.mil

The Center for a New American Security was co-founded by Michèle Flournoy, former undersecretary of defense for policy, and Kurt Campbell, former assistant secretary of state for East Asian and Pacific affairs. Coverage of technology and national security — one of the nonprofit's top research areas — includes in-house reports and analysis on pressing issues that affect defense technology. CNAS reports are a must-read for defense IT enthusiasts.
Follow: @CNASdc | Read the blog: cnas.org/research/technology-and-national-security

FedScoop is the epitome of a well-oiled, multimedia platform. In addition to the latest federal IT news, FedScoop offers audio interviews via FedScoop Radio and on-camera interviews with CIOs, chief technology officers and other executives. Subscribe to the DailyScoop and get stories delivered to your inbox.
Follow: @FedScoop | Read the blog: fedscoop.com/

The SIGNAL staff boasts a rich background of technology coverage in the defense and government space that spans nearly a century. The editorial team includes former war correspondents and award-winning writers. The print publication, SIGNAL magazine, is the official publication of AFCEA, the international nonprofit Armed Forces Communications and Electronics Association.
Follow: @‪signalmag‪ | Read the blog: afcea.org/content/?q=blog

Defense IT coverage is Bob Brewin's bread and butter. His Nextgov blog sheds light on DOD contracts, policies and cross-agency work with the Veterans Affairs Department on electronic health records. Brewin brings more than 20 years of experience to the beat.
Follow: @Nextgov | Read the blog: nextgov.com/defense/whats-brewin/

The General Services Administration often serves as a test bed for IT innovation. CIO Sonny Hashmi took over the blog from his predecessor Casey Coleman and uses it to explain GSA's IT initiatives and outreach to other agencies. GSA is the government's procurement arm, so expect a healthy dose of IT acquisition stories.
Follow: @usgsa | Read the blog: gsablogs.gsa.gov/innovation/

Analysts at immixGroup do a thorough job of explaining the what and why of federal IT policies and priorities. The site is a helpful resource for contractors and those who follow the government's technology investments.
Follow: @immixGroup_Inc | Read the blog: blog.immixgroup.com

You don't have to look far for news stories with stats from IDC Government Insights or input from its analysts. Experts from the marketing research firm delve into issues that matter most to the federal IT community. Research director Shawn McCarthy does an especially good job of going beyond the news and explaining the implications.
Follow: @IDCInsights | Read the blog: idc-community.com/government/smart_government

Alexander Howard is a true advocate for open government and has a knack for explaining the intricate details of legislation and policies. Howard not only exposes important stories sometimes overlooked by mainstream media, but he also uses social media to hold lawmakers and public officials accountable. Readers can count on him to see a story through until the end and regularly update his posts.
Follow: @EPluribusUnum | Read the blog: e-pluribusunum.com

Calling all government communicators: Adobe's pubic-sector blog is all about the topics that matter most to you. What's next in digital communications for government? What keeps government communicators up at night? Find answers to these questions and more from Adobe's bloggers.
Follow: @Adobe | Read the blog: blogs.adobe.com/adobeingovernment

Microsoft is one of the few companies with proven cloud solutions that meet the government's rigorous security standards. Some posts on its blog focus on the company's expanding cloud offerings, as well as Microsoft's role in using technology to improve government operations worldwide.
Follow: @Microsoft_Gov | Read the blog: microsoft.com/en-us/government/blogs/default

What makes this blog special is the fact that there aren't many like it in government. Executives from the Office of the CIO write stories pertinent to government IT at the Energy Department. Topics include app development, cybersecurity and IT modernization.
Follow: @ENERGY | Read the blog: energy.gov/cio/blog-and-news-highlights

Everything is being delivered as a service nowadays, and managed security service is a topic Anton Chuvakin knows well. His Gartner blog is full of tips for initiating relationships with managed security service providers, working effectively with them and establishing service-level agreements.
Follow: @anton_chuvakin | Read the blog: blogs.gartner.com/anton-chuvakin/

The net neutrality debate is heating up, and all eyes are on the Federal Communications Commission. Follow this blog to keep tabs on FCC decision-making and to hear from the commissioner directly.
Follow: @FCC | Read the blog: fcc.gov/blog

Doing more with less is the mantra for many agencies as they work to provide more services with less funding. You'll find these stories and much more on immixGroup's Federal Technology Insider. The blog's federal news roundup is a great resource for staying current on federal IT news across the web.
Follow: @FedTechInsider | Read the blog: federaltechnologyinsider.com

Some talk about being agile. Others are doing agile development and succeeding. The Agilex blog offers a fresh perspective on the benefits of incremental development and other top-of-mind issues for federal technologists.
Follow: @AgilexTech | Read the blog: agilex.com/realize-the-value

For the second year in a row, we've featured the Business of Government Blog on our must-read list. Stories cover major management issues at all levels of government, including technology, social media and human capital. On the blog, the IBM Center for The Business of Government also highlights timeless reports on management best practices for innovation, budget planning and much more.
Follow: @BusOfGovernment | Read the blog: businessofgovernment.org/blogs/the-business-of-government

No one covers the data center industry like the reporters and editors at Data Center Knowledge. With the 2010 launch of the Federal Data Center Consolidation initiative, efficient computing continues to be a hot topic in the federal government and for DCK readers. Data Center Knowledge is a one-stop shop for news on federal and commercial data centers.
Follow: @datacenter | Read the blog: datacenterknowledge.com

The transition from paper to electronic records has huge implications for the nation's healthcare system. That's why the Health and Human Services' Office of the National Coordinator for Health Information Technology wants to set the record straight where health IT is concerned. The blog was created to serve as a forum where readers can engage with ONC officials and get their questions answered.
Follow: @ONC_HealthIT | Read the blog: healthit.gov/buzz-blog/