The Navy's Autonomous Future
The Office of Naval Research unveiled a new strategy focused on creating machines to do the "dull, dangerous and dirty" work of service members.
The Office of Naval Research (ONR) features a full portfolio of technologies, but one that is getting added attention in recent years is autonomy and the Navy's ability to use machines that can make sense of the physical world and perform duties that traditionally put service members in harm's way.
On Wednesday, Rear Adm. Mathias Winter, the Chief of Naval Research, unveiled ONR's science and technology strategy at the Naval Future Force Science & Technology Expo, at the Walter E. Washington Convention Center, in Washington D.C. The strategy highlights nine focus areas for the department, including autonomous unmanned systems.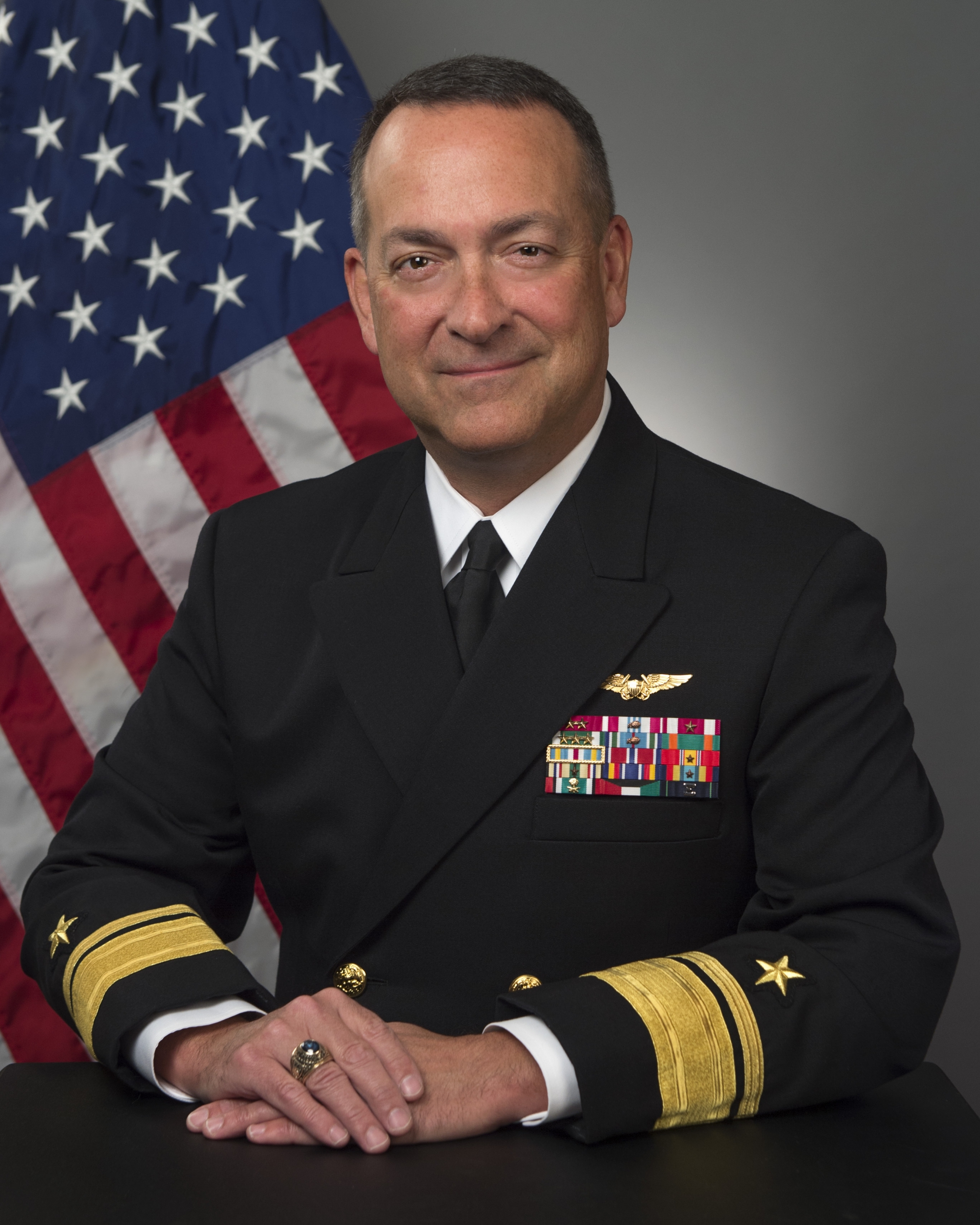 Rear Adm. Mathias Winter, Chief of Naval Research
"In science and technology we are focused on the here and now, but also setting goalposts for five, 10, 20 years down the line for what the innovations of the future will look like," Winter said. "Our goal is to be able to answer the questions no one has asked yet."
The biannual strategy sets priorities for the future, giving researchers and scientists within the organization a road map of the Navy's research agenda. The strategy is intended to reduce energy waste by providing the department's members with the guidance to make logical and efficient decisions in their area of responsibility.
Winter, who was named to his position in December, mentioned ONR's increased efforts in the area of autonomous systems, where computers can make sense and make decisions on an external environment, whether on land, in the air or in the sea, without human input.
Of particular interest is the use of underwater systems in those external environments — how the systems can maneuver and how they can be powered at length. Winter said these systems can remove people from "dull, dirty and dangerous" work, freeing up personnel for higher priority duties.
"We could see systems like this that, for example, could survey the bottom floor of the ocean for a missing passenger aircraft," Winter said.
ONR has spent years working on an autonomous flying-wing underwater glider, designed to allow for long-range persistent surveillance. That project uses small changes in buoyancy in conjunction with the glider's wings to convert motion into propulsion, allowing the glider to run with low power consumption.
The end goal, the strategy states, is to achieve a hybrid force of manned and unmanned systems that can work in all domains. Part of that strategy includes an autonomous swarmboat, demonstrated in Virginia last summer, that puts a control kit in almost any boat. The kit allows the boat to then act on its own and in coordination with other boats to swarm enemy vessels and help protect Navy personnel.
"This networking unmanned-platforms demonstration was a cost-effective way to integrate many small, cheap, and autonomous capabilities that can significantly improve our warfighting advantage," said Adm. Jonathan Greenert, chief of naval operations, last August.
These technologies will ultimately keep sailors and soldiers out of dangerous situations as much as possible. Two examples can be found in typically manned operations: ONR developed the CQ-10B helicopter, which can transport 500 pounds of cargo into hostile territory, eliminating the need for a pilot, who would be put at risk; another is the Shipboard Autonomous Fire-Fighting Robot, known as SAFFiR, which helps sailors fight fires on naval vessels.
"Our mission here is to not tackle things that are easy," Winter said. "We look for areas that we can improve and find out what we need to do to make that happen. It's our responsibility to not take the easy way, but to tackle the things that challenge us."
Future Weaponry?
One of the impressive technologies on display at the Expo was ONR's Electromagnetic Railgun, which uses electricity to fire projectiles at six times the speed of sound, without the use of traditional propellants, such as gunpowder.
The Railgun, which you can see being tested last year in the video below (the video has no sound), will be tested at sea next year. According to Winter, the electricity charges the Railgun, which holds the charge like a battery until its ready to be fired. The Railgun can launch projectiles more than 100 nautical miles and will reduce both the amount of explosives needed on ships and the dangers of unexploded propellants remaining on the battlefield.
To make the project become reality, the Navy had to rethink gun design and compact power in order to create a weapon that would be safer for those firing it to use.
"This is an example of doing what our strategy says," Winter stated. "We saw something that could be improved and worked with partners throughout the military and academia to solve it, passing a number of breakthroughs along the way that can be used to change tactical warfare in the future."